The Network has a long history of attendance at Pride Parades. Come make these memories with us! Are you creative and devoted to the cause? Always feel free to stay a little late after our meetings to learn how to help.
We are always grateful to our volunteers. But we request,
P

L

E

A

S

E

, that volunteers who march with us during Pride, or help us at any other event, adhere to the following Guidelines.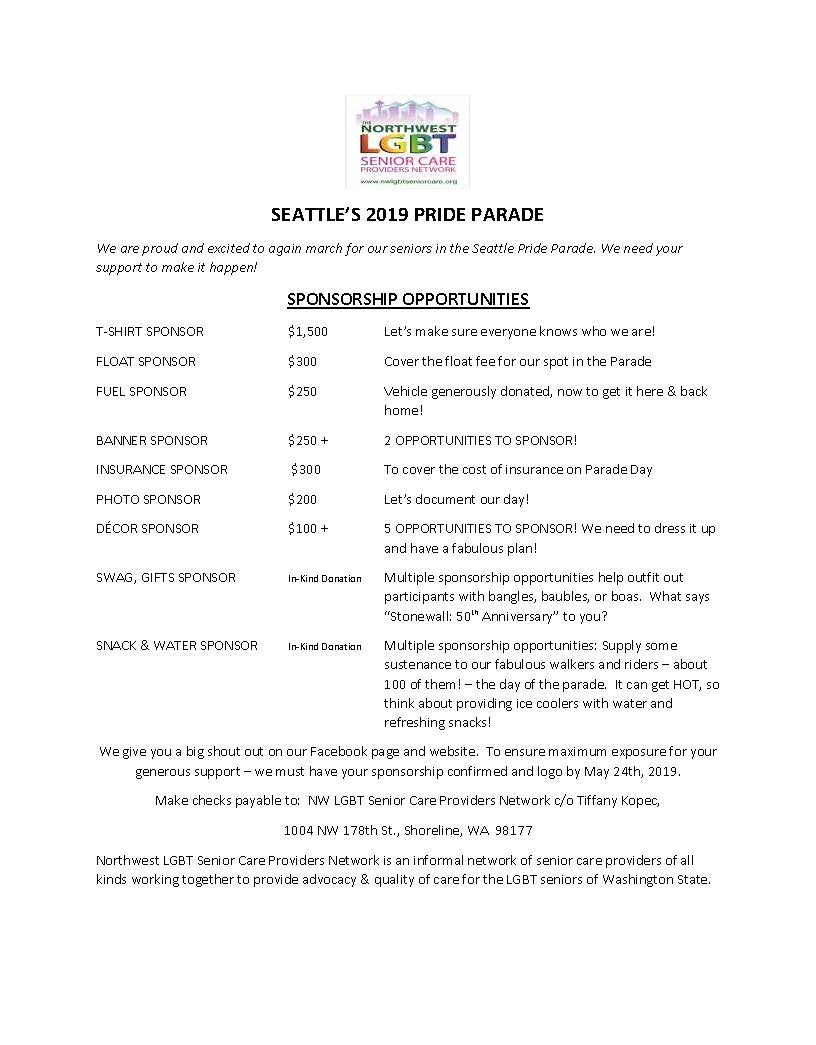 Support from sponsors is also critical to our success at Pride events. From supplying the water for our thirsty marchers to making sure our presentation is at its fabulous best, sponsors help the Network in many creative and powerful ways. Please reach out to Tiffany Kopec, 206-714-6130 or tiffanykopec@comcast.net, if you can offer help.

A

N

D

T

H

A

N

K

Y

O

U

!
We retired our beloved float after the 2018 Parade. But we didn't abandon all of her to salvage. The arch is living a life of dignified ease with the Triangle Alliance of Everett Community College, brought in to the spotlight when a Grande Dame is needed to liven up the occasion.