Seattle Pride's staff have published an eloquent, forceful and poignant explanation of this year's theme. The Network is humbled to borrow it:
"Stonewall Uprising and 45 Years of Seattle Pride
This year's Seattle Pride Parade commemorates two important anniversaries in LGBTQIA+ history. The first is a movement that started in Seattle 45 years ago with the first gay liberation week in 1974, and the other is the 50th anniversary of the Stonewall uprising, which was a series of demonstrations and protests by the LGBTQIA+ community to defend their rights to exist in society.
With the help of these historic events, undeniable victories in LGBTQIA+ civil rights have been achieved, including: marriage equality nation-wide, anti-discrimination employment laws in 24 US states and territories, the repeal of "Don't Ask, Don't Tell," and acceptance of LGBTQIA+ celebrities, elected politicians, and public figures. But these advances are only the beginning of the road to complete equality nationally and world-wide, and we still have a long journey ahead to reach a place where no one is marginalized — not by race, nationality, religious beliefs, sexual orientation and/or gender identity. So as we pause to look back with respect, honor, and gratitude for those who began this fight for equality, we also look forward with ambition, motivation, pride and hope."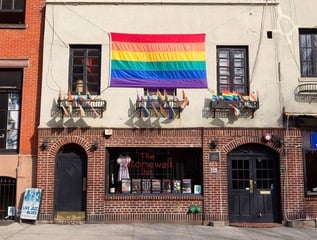 As always, the Network will march in Seattle's Parade, June 30, 2019. We are gladly partnering with GenPride this year to be an even stronger presence during this joyful day. We have position #206 - between Jefferson and Yesler. Arriving at 10:00AM is great.
Our beloved original float is living a quiet life in retirement, but our new float won't be outdone.
We are grateful to Annie Jacobsen, Dementia Care Coaching, annie@jacobsendcc.com, for chairing our 2019 Pride Committee.
MANY THANKS TO OUR SPONSORS
GenPride, special mention to Beatrix Migueliz!
Quail Park Communities (Quail Park at Riverton Creek, Quail Park Memory Care Residences of West Seattle, Quail Park of Lynnwood)
Support from sponsors is critical to our success at Pride events. From supplying the water for our thirsty marchers to making sure our float is at its fabulous best, sponsors help the Network in many powerful ways. Please reach out to Tiffany Kopec, 206-714-6130 or tkopec@homecareassistance.com, HomeCare Assistance, 7900 East Green Lake Drive North, #106, Seattle, WA  98103 if you can offer sponsorship help. AND THANK YOU!
JUNE 30, 2019
| | | |
| --- | --- | --- |
| Baxter, this year's mascot! | | |
| | | |
| | | |
June 9, 2019
So much closer! The models for our mock-up are our SPLENDID volunteers
June 1, 2019
We have Float - well, we have shell of Float. Which is going to surpass all the competition. What we really have is a fiercely dedicated crew of enthusiastic paint-roller-wielding volunteers with big car trunks that can carry power tools and 2x4s.
March 22, 2019
We are racing ahead with our Pride plans: the boat won't float on land, but our faithful truck will be towing a float again.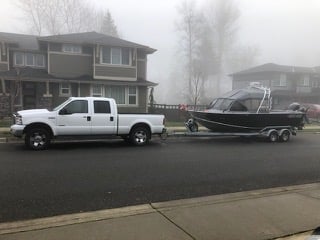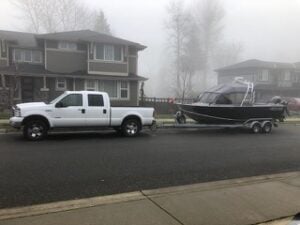 Sadly, we won't be able to give our Elders a lift this year, but we'll honor them with our theme, a recreation of the front of the Stonewall Inn, with their photos. We are grateful to Adrienne Miller, Forever Care Services and Beatrix Miguelez, GenPride for artistic inspiration.
Our build team, and we welcome more volunteers, is Annie Jacobsen, Michael Allen, Alicia Kikuchi, Alicia Kikuchi Law; James Ramirez, Ralph Sanders, Sanders Law Group, Lisa Satin, The Right Place Senior Options, Kevin Stallo, Lauren Ward, Thrive Senior Advisors, Jason Wood. Rumor has it Ralph makes a very fine coffee.
The Network has a long history of attendance at Pride Parades. Enjoy these memories with us - please browse our Pride pages! We are always grateful to our volunteers. We request, PLEASE, that volunteers who march with us during Pride, or help us at any other event, adhere to the following Guidelines.