Membership Benefits:
Your company's name, description, contact information, live link to your website and logo on our website.
If you are a sole proprietor or represent yourself within your company, you may also have a headshot on our website.
You are entitled to link to our website.
You will receive a NorthWest LGBT Senior Care Providers Network window cling to display at your business
Membership is annual, based on a calendar year of January - December
Membership Guidelines
Members must:
Attend at least one meeting before applying for membership
Fill out our Membership Application and sign our Non-Discrimination Agreement
Pay $75 Membership Fee
Subsequent membership will be based upon attendance at a minimum of four meetings in the previous year.
Please apply by forwarding the Non-Discrimination Agreement, the Membership Application, your payment and a jpg image of your logo to Annie Jacobsen at annie@jacobsendcc.com. Please call Annie at 206-617-6683 with questions. Sole proprietors or members who otherwise represent themselves in business may also send a jgp image headshot.
Aegis is a national leader in assisted living and memory care communities. A private, family-owned company offering 29 communities with ten more in development.
415 118th Avenue SE
Bellevue WA 98005
866) 688-5829
ACCS provides various services focused on three goals:
(1) helping seniors and families in understanding their needs, planning for care, identifying resources for support, and navigating the complexity of aging;
(2) helping professionals and organizations gain knowledge and access specialized support to best assist their clients; and
(3) helping clinicians gain experience and expertise for licensure and specialty credentials to further their professional growth and increase services in the community.
206-999-5934
Aging for Life was created to provide support for elders and the professionals and family members who care for them. We provide
in-home or office based geriatric mental health assessments
older adult counseling in office or residential setting
WMHCA approved trainings for mental health clinicians, social workers and other interested healthcare professionals
clinical supervision for mental health clinicians seeking licensure as social workers, mental health counselors or geriatric mental health specialists.
425-275.2791
terrihaaga@gmail.com
www.terrihaaga.com
The responsibilities of taking care of your parent, spouse or family member can be very stressful. As Aging Life Care™ professionals, we provide you with the tools to make informed decisions about your options and plan of action.
1100 West Harrison, Suite N 410
North Tower
Seattle, WA 98119
206-456-5155
40 Lake Bellevue, Suite 100
Bellevue, WA 98005
425-894-9100
Our compassionate, professional caregivers enable Seniors to live more comfortably and independently in the familair surroundings of their own home. We meet people's home care needs for short-term or around-the-clock acute and chronic conditions.
22722 29th Drive SE, Suite 100
Bothell, WA 98021
206-686-7440
amy@ahelpinghandnw.com
www.helpinghandnw.com
I am an estate planning attorney serving North King County and Snohomish Counties. I offer a flat fee package for your will, health care directive, and durable power of attorney.
Alicia Kikuchi
Alicia Kikuchi Law Firm, PLLC
1860 NW 195th Street
Shoreline, WA 98177
206-629-5243
alicia.kikuchi@gmail.com
www.aliciakikuchilaw.com
I work primarily in the Senior market helping with Medicare and Retirement needs. My goal is to help my clients understand their options and provide solutions to keep themselves protected in the best ways possible. Insurance is not a one size fits all product and should never be treated as such.
866-224-8450
www.assuregrp.com/
Concierge estate planning attorney, Brent Williams-Ruth provides a flat fee service to all clients who need the primary estate documents of a will, medical and financial powers of attorney and living wills.
Brent Williams-Ruth
34585 56th Court South
Auburn, WA 98001
425-830-5134
brent@bwrconsults.com
www.bwrconsults.com
Would you like to:
• Relax and enjoy organizing?
• Make your kitchen, work room or living room fun, pleasant, creative - and functional?
• Unclutter your space and your life?
I help you in organizing your home, home offices and small offices.
I'll help you think outside of the box to get something into the box.
I collaborate with you to find comfortable, affordable solutions for your challenges. We'll create accessible spaces you can enjoy for your work, hobbies, games, art collections, or even your pots and pans. We'll be organizing your closets, your files, your clothes, you name it! I've worked in every room in a home, attic to basement, home office (and offices for home-based businesses), garage, shed, storage units, and even a horse barn.
POB 2448
Woodinville, WA 98072-2448
425-947-3976
lauren@casualuncluttering,com
www.casualuncluttering.com
We face many transitions in our lives: coping with a sudden or chronic illness, adjusting to new parenthood, exploring sexual orientation and gender identity, finding new ways to communicate with loved ones, assisting aging parents as they need more care, and many others. There are many situations that can stretch our ability to manage in our world. With these changes we can feel stress and sorrow, but we can also find the opportunity to grow and find a new path. My role is to work with you to help you draw on your strengths and help you clarify your goals. I am a Licensed Clinical Social Worker and a Certified Social Worker in Gerontology.
Katherine Walter
19125 North Creek Parkway, Suite 120
Bothell, WA 98011
425-998-9769
info@catalystcounseling.net
www.catalystcounseling.net/katherine-walter
Eldercare Consulting is a care management service, helping you and your family with the challenges of aging safely. We help create a plan and implement solutions so that you have more quality time to spend with your loved ones. We assess, synchronize and take proactive steps to provide the best care for your loved one. This can include Care Management, Transportation, Medical Care, Referral and Oversight of Vendors, Social Interaction, Selection of New Housing and so much more.
Patricia Throop
2516 SW Portland Court
Seattle, WA 98106
206-355-8965
PThroop@EldercareNW.com
www.eldercarenw.com
Navigating the confusing healthcare system when a loved one is in need, can be both emotionally and financially taxing. Eldercare Navigators is here to help you make the best, most informed decisions, during some of the most stressful and unexpected times.
206-456-4410
info@eldercarenavigators.com
https://www.eldercarenavigators.com/
Concierge Senior Housing Specialists dedicated to finding and securing safe, affirming care in Adult Family Homes, Assisted Living and Memory Care communities.
Adrienne Miller, Chief Care Officer
2340 North 179th Street
Shoreline, WA 98133
206-383-2001
adrienne@forevercareservices.com
www.forevercareservices.com
Our goal is to help Seniors and other adults to achieve or maintain their desired level of independence. We send caregivers to our client's residence to help with needed activities.
Cherlyn Kozlak
14813 41st Avenue West
Lynnwood, WA 980
425-313-3199
cherlyn@freedomhomecare.com
www.freedomhomecare.info
Generations Aging with Pride
Broadway Market
401 Broadway E, Unit 223
Seattle, WA 98102-5092
206-393-3400
info@gapseattle.org
mailing address:
Generations Aging with Pride
P.O. Box 23123
Seattle, WA 98108
Rita Smith
Groundwork Word & Tree Trimming
ritasmith7@comcast.net
Let us help guide you.
We provide older adults with quality care that enables them to live happier, healthier lives at home. We can help guide you through your care options so that you have the best plan in place for your loved one.
886-454-8346
www.homecareassistance.com
Shawna Brown
3221 Eastlake Avenue E, Suite 120
Seattle, WA 98102-7125
206-622-4663
Shawna.Brown@homeinstead.com
www.homeinstead.com/418
Local Seattle franchise providing in-home care to Seniors. We are part of a larger body of Home Insteads International.
We are a local in-home senior care company serving the Greater Seattle area (King, Snohomish, Pierce Counties). Our company was founded in 2009 to serve the alumni communities of all universities and colleges. Our caregivers, communication model and operation appeal to all discerning Seniors and their families who demand superior service and outcomes.
Robyn Lynn
7017 15th Avenue NW
Seattle, WA 98117
206-861-4334
robyn@huskyseniorcare.com
www.huskyseniorcare.com
In person coaching for those facing all forms of dementia, either themselves or as a care partner, to ease daily living, reduce struggles, increase successes and enhance loving connections.
Annie Jacobsen
Family Dementia Care Coach
Jacobsen Dementia Care Coaching
jacobsendcc.com/
206-617-6683
Janco Fiduciary & Estate Services
Phone: 206-227-2641
jan@janco.info
www.janco.info
Jonathan L. Bowman, Attorney at Law, PS, provides personal and accessible legal services in the areas of estate planning, probate, elder law, corporate and business law, real estate law, and domestic & marital relations matters. Located in the downtown Seattle core, our office is easily accessible via car, light rail, bus and bike. We strive to listen to our clients and understand their individual needs in order for us to help them navigate the legal issues they face. So, if you are looking to hire an attorney with professional experience, integrity and heart, we are the law firm for you. Thank you for visiting our website and for considering the firm for your legal needs and services.
500 Union Street, Suite 645
Seattle, WA 98101
206-284-2932
jonathan@bowman4law.com
AMERICA'S HOME CARE LEADER
Kindred at Home offers a variety of services from skilled nursing and rehabilitation to non-medical personal assistance, wherever you call home.
Kindred at Home is dedicated to transparently reporting our performance in key clinical and quality measures.
1-866-546-3733
www.kindredathome.com
We make a difference in the lives of our patients and families, working hand in hand with them throughout their journey. We lead the way in delivering clinicial excellence, extraordinary service, and compassionate hospice care.
115 NE 100th Street, Suite 210
Seattle, WA  98125
Tel: 206-525-1090
Fax: 206-525-1091
www.kindredhospice.com
I work with you to establish practical considerations.
I help you understand the challenges you're up against in today's market.
Prepare you with the resources you'll need to be competitive.
Help you gain the competitive edge when buying or selling your home.
I'll provide consistent and ongoing communication including a clear plan to mitigate the stress and surprises that come with real estate transactions.
I'm proud to provide you with authentic, honest and meaningful work to help you achieve your goals. I look forward to helping you with all your real estate needs.
Having experienced homelessness as a teenager, I'm grateful to be in a place where owning my home has brought me a feeling of security and financial stability. With a career in real estate, I'm able to help my clients achieve their home and financial goals.
4919 South Genesee Street
Seattle, WA 98118
Office: (206) 725-7255
Mobile: (206) 960-6275
MarkChavez@windermere.com
www.markchavezrealty.com
Conveniently located in downtown Mountlake Terrace just 20 minutes north of Seattle. Mountlake Terrace Plaza is known for delivering a service-enriched lifestyle and high-quality care within a warm, friendly community setting. Explore the area's large parks with walking paths and discover why it's known for its natural beauty. The community is close to doctors, shopping centers and other essentials.
Your days at Mountlake Terrace Plaza are as active and carefree as you desire. Our MBKonnection resident enrichment program provides a variety of opportunities to engage your mind, body and spirit in fun and meaningful ways. You just might rekindle a former hobby or pick up an entirely new one. With like-minded people and dedicated caring associates to enjoy each day, you will find the support and friendship that makes our intimate community feel like home. If your needs should change over time, we will work with you and your family to adjust your personal care plan so you receive the amount of attentive care that suits your needs while you continue to feel at home at Mountlake Terrace Plaza.
23303 58th Ave W
Mountlake Terrace, WA 98043
425-616-2733
www.mbkseniorliving.com/senior-living/wa/mountlake-terrace/mountlake-terrace/
Coach Lisa is a recognized pioneer in the field of older adult fitness and wellness
Coach Lisa was one of the first 500 recipients to earn the AFPA Certification as a Senior Fitness Specialist. The Arthritis Foundation has asked her twice to share a keynote address. The International Parkinsons and Movement Disorder Society recognizes her—an honor for a fitness professional.
Coach Lisa works exclusively with people who are facing tough challenges. Many of her clients are dogged by chronic pain or they may be managing progressive neurologic conditions. It is not unusual for a client to be facing a host of additional health concerns. For example, they may have high blood pressure, total joint replacements or heart conditions. She has both the experience and the training to design an effective fitness program that takes into account a complex medical history.
2206-524-6788
CoachLisa@MudPuddleFitness.com
NextStep Transitions is Seattle's relocation and moving management specialist. We provide stress-free relocation and moving management solutions and logistical assistance throughout the many stages of your relocation.
Seattle residents and businesses have come to rely on us for the personalized support we provide. Our goal is to ensure that every client has a positive experience with their next transition. To see how we can help with your upcoming move, schedule a free consultation.
P.O. Box 15420
Seattle, WA 98115
206-276-7271
We envision a community where everyone leads full, healthy, and inspired lives.
Founded in 1972, the Senior Center has grown from a small band of 50 older adults to a lively community of over 7,400 in 2008. NSC had been affiliated with Senior Services of Seattle/King County between 1982 - 2016. Over 500 dedicated volunteers in self-directed teams, with the support of staff, have designed and monitored every aspect of programming, bringing ever changing and vital programs and services to those over 55, and adults of all ages with disabilities. The model on which the Center has flourished for so many years, outlined in the document Management Values and Practices, continues to inspire and connect volunteers and staff.
The Senior Center has become a national model with an impressive string of awards and program replication sites, offering hundreds of services and programs each year, seven days a week.
10201 East Riverside Drive
Bothell WA 98011-3708
425)-487-2441
Information@MyNorthshore.org
www.northshoreseniorcenter.org
Northwest Logo products is an independent woman-owned business providing USA made and eco-friendly logo products as a first option (whenever possible) and not an afterthought, for over 15 years. Additional services provided by Northwest Logo Products is hosting on-line company stores and reward fulfillment programs for employee appreciation and apparel programs.
Looking for a specific item or just browsing for ideas? Northwest Logo Products is your one-stop shop for promotional products and business gifts. Our extensive range of promo products will ensure you find something to suit your requirements.
With 1000s of selections, Northwest Logo Products offers branded merchandise to fulfill all of your needs.
Put our knowledge about promotional products to work for you. With high quality promotional products, fast delivery times, and prices to fit all budgets, we will provide customized, relevant recommendations for you. Simply take a look around or contact us now and we'll do the shopping for you!
425-582-7674
sales@nwlogoproducts.com
www.nwlogoproducts.com
I am a Financial Advisor who works with women, LGBT, and minorities who want guidance in a world of people who cannot relate to their needs. I am gay. I am a Senior and I am National Gay and Lesbian Chamber of Commerce-certified.
Peggy Haslach
10900 NE 8th Street, Suite 1550
Bellevue, WA 98004
206-4486-6769
phaslach@pcrg.com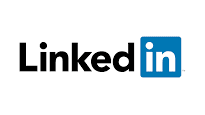 The Phinney Neighborhood Association (PNA) builds, engages and supports our diverse community through programs, services and activities that connect neighbors and foster civic engagement.
Headquartered in a former elementary school, the PNA has developed an active community center that not only serves as a focus of the Phinney/Greenwood neighborhood, but offers programs and activities that reach far beyond the immediate neighborhood at five different sites in Phinney, Greenwood and Ballard. Serving over 20,000 people each year, PNA has 78 staff, over 1,600 volunteers and an annual budget of $2.7 million.
6532 Phinney Ave N
Seattle, WA 98103
206-783-2244
pna@phinneycenter.org
Redmond Heights combines the feel of small-town living with the charm of a panoramic mountain setting. We are nestled into the middle of over 3 acres of beautiful grounds.
Redmond Heights offers the following:
Personalized Assisted Living
Independent Living
Specialized care for residents with Alzheimer's or dementia
Full-time Nursing
7950 Willows Road NE
Redmond, WA
98052-6813
425-885-4157
www.redmondheightsseniorliving.com/
Providing reverse mortgages for senior homeowners and purchasers.
Phill Miller, Reverse Mortgage Specialist
2000 112th Avenue NE
Bellevue, WA 98004
206-227-8282
pmiller@reversefunding.com
www.reversefunding.com/phillip-miller
A family-owned skilled nursing facility
Medicare Certified
Our interdisciplinary team consists of physicians, pharmacists, licensed therapists, nurses, social services, activity staff and dieticians.
Therapy and Rehab Services
Our Licensed Therapy programs rebuild physical health and promote independence. The nursing and therapy professionals devote their skills to assist each resident in achieving optimum strength, ability and confidence. Always with the goal of returning them to their home and their prior level of function.
3540 NE 110th Street
Seattle, WA 98125-5761
(p) – (206) 363-7733
www.saintannenursing.com
It's clear that, as we face some of the difficult challenges of aging, like dealing with incapacity and long term care for ourselves or a loved one, taking advantage of needed resources is confusing, complex and requires advance planning.
Our attorneys are passionate about helping seniors and their families.
We focus on Elder Law. We take the time to listen to your story and help you decide what plan of action is right for you and your family. We want to make sure you feel comfortable and secure with whatever course we take together. While we cannot wave a magic wand and make negative situations disappear, we will do our best to help you retain some or all of your estate and independence. We want to help you reach your goal to be never out of money, and never out of options. Our goal is for your senior years to be dignified and comfortable. We also want to help you leave a lasting legacy.
Peggy Sanders
Sanders Law Group
152 3rd Avenue South, Suite 101
Edmonds, WA 98020
425.640.8686
peggy@sanderslawgroupnw.com
www.sanderslawgroupnw.com/
Working with a financial advisor should never be about the advisor, or the advisor's company. It should always be about you. At Securian Advisors Northwest, it is, and always will be, about you. From basic, situational transactions to thorough, in-depth analysis and advice, the way we work with you will always be on your terms.
John Aronson hails from the Washington, DC area and moved to Seattle in 2008. He completed his undergraduate degree in history at University of North Carolina-Chapel Hill. After a long, successful career in photography, John decided to change careers once he moved to the Pacific Northwest.
John was drawn to financial planning after starting his family in 2002. He realized the importance of having a comprehensive financial plan, particularly when there are dependents involved. John passed the CFP® exam in 2011 and began his career at MassMutual. Currently, his practice focuses on retirement planning for individuals and business owners. He holds his FINRA Series 7 and 66 registrations as well as insurance licenses in a number of states.
Because of the emphasis placed on financial planning, John chose to partner with Securian to continue to grow his practice.
John lives in the Green Lake area of Seattle with his wife Marta and their two daughters.
John Aronson,
Securian Advisors Northwest
2033 6th Avenue, Suite 1011
Seattle, WA 98121
206-785-9330
info@securiannw.com
&nsbp;

Sodexo is a leading provider of integrated food, facilities management and other services that enhance organizational performance and improve the quality of life daily in North America. We employ 150,000 people at 13,000 sites in all 50 U.S. states and Canada.
888-763-3967
www.sodexousa.com/home.html
&nsbp;

Do you know a senior who is:
Living alone and may be lonely or depressed?
Could benefit from more social interaction?
Tired of cooking and possibly nutritionally compromised?
Negotiating stairs and in danger of falling?
Getting progressively more forgetful?
Tired of all the physical work involved in daily living?
Having difficulty with Medication management?
Navigating a move from home can be a daunting process. Our complimentary referral service helps people transition from home, when the time is right.
Our mission is to find the best possible living situation for each individual.
206-604-5571
lisa@trpso.com
http://trpso.com/
&nsbp;

Free professional service that assists families and/or their loved ones find independent, Assist Living Memory Care or Adult Family Homes to allow Seniors to THRIVE in their golden years.
Lauren Ward, President & Senior Living Advisor
POB 78115
Seattle, WA 98178
206-488-9092
lauren@thrivesenioradvisors.com
www.thrivesenioradvisors.com